Menopause often comes with hot flashes and night sweats, making it difficult for women to get a good night's sleep. That's where Lusomé and SOMÉ come in – their innovative cooling sleepwear and sheets provide the ultimate temperature control system in luxuriously soft fabrics and coveted designs to ensure a restful night's sleep.
Lusomé is an award-winning cooling sleepwear brand that manages night sweats, while SOMÉ Continuous Cooling Performance Sheets promise both instant and continuous evaporative cooling, ensuring your body is kept at an optimal temperature all night. Unlike most "cooling" sheets on the market, which are largely made with bamboo fabrics and treated polyester, neither of which offer true cooling or thermoregulating properties, Lusomé and SOMÉ use proprietary technology embedded in their textiles to deliver a truly cooling and comfortable sleeping experience.
Don't let menopause disrupt your sleep any longer – discover the cooling comfort of Lusomé and SOMÉ today. Happy to send samples!
With over a decade of research into sleep technology and innovative, breathable fabrics, Lara Smith – the creator of Lusomé and SOMÉ – understands the importance of comfortable sleep for overall health and wellness. She has worked with one of the leading textile mills in Asia to develop these brands, which have become pioneers in the sleepwear and bedding industry.
LMK if you are interested in learning more about the latest trends in sleep technology, the innovation in the sleepwear and bedding industry, and how technology-infused sleepwear and sheets can help manage menopausal symptoms. I am happy to arrange a call with Lara.
With her extensive experience in developing innovative and breathable fabrics, as well as her deep understanding of the important role that comfortable sleep plays in overall health and wellness, Lara is uniquely positioned to provide valuable insights and recommendations to help your audience achieve a better and more comfortable sleep.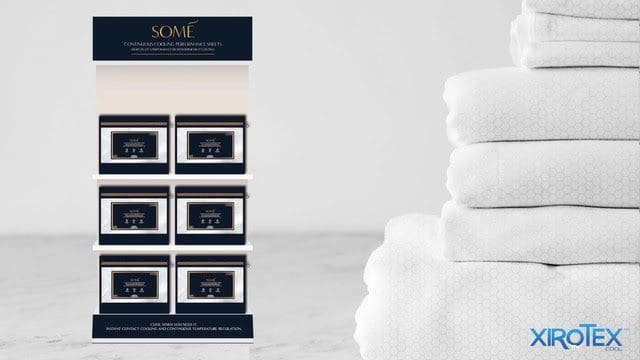 About the Author



New York Trend is a weekly news publication that focuses on issues and lifestyles of the African & Caribbean American communities throughout the New York metropolitan area and Nassau and Suffolk Counties of Long Island. It is a respected and well recognized news publication that has been in existence since 1989. Owner, Publisher and Executive Director, Dr. Teresa Taylor Williams has been at the helm of this award-winning publication since its inception. New York Trend continues to be the only black woman-owned, metropolitan newspaper in New York and Long island. New York Trend is the largest black-owned newspaper throughout Nassau and Suffolk counties.